Paranormal romance is popular with many readers, from young adults to older readers. With tensions between characters and the thrill of stories filled with vampires, werewolves, or ghosts (or all of them!)
Sweet Peril by Wendy Higgins
Anna Whitt is the daughter of a guardian angel and a demon, and has promised herself never to work like how her father works: polluting souls. But Anna can't escape her heritage. She's haunted by demon whisperers, forcing her to completely embrace her dark side and earning her the reputation of a party girl in her school. Add to that the fact that the Duke of Lust, Kaidan Rowe, never leaves her mind or her heart. Now messages from the angels keep appearing, and Anna finds herself traveling all over the world with the son of Wrath, Kopano, to gain the support of other Nephilim. The world is at risk, and Anna is in the middle of it – and all the while she needs to set aside her differences with Kaidan, while wrestling with the question of whether loving someone is worth risking their life.
What do the readers say?
"An incredibly enthralling and wickedly delicious sequel, SWEET PERIL takes readers on an emotional roller coaster ride that will leave them breathless. Full of surprises and heart-stopping thrills, this second book in the series turns up the heat, ratchets up the danger and intensifies the chemistry between its characters, making this installment an even more electrifying and riveting read than its predecessor." – Fiktshun, Amazon user. [Review from Amazon]
Thornhill by Kathleen Peacock
Kyle, Mackenzie's love, intends to turn himself in to the Lupine Syndrome Registration Bureau, and eventually enter a rehab camp with other werewolves. But Mac doesn't want Kyle to go through it, especially since the camps are believed to be torturous. Mac follows him to the camp, and finds that there are dangerous secrets buried within the prison Thornhill – and that the risks she believed were great were actually greater than she'd ever expected.
What do the readers say?
"After the surprising feelings towards Hemlock, I was ready for what Thornhill would bring. I trusted there would be romance and action, all wrapped up in a supernatural tale that felt more real than fantasy. Thornhill completely delivered and I'm already anxiously awaiting the conclusion to this amazing series." – Britt R., Amazon user. [Review from Amazon]
Gates of Paradise by Melissa de la Cruz
The Dark Prince of Hell is about to storm the Gates of Paradise to claim the heavenly throne. And he has the help of the greatest angels, Abbadon and Azrael – or Jack and Mimi Force. But when Lucifer asks Jack and Mimi to kill their true loves, the truth about the twins' allegiance is revealed: they have vowed to defeat the Dark Prince, and now both are challenged to conceal or reveal their loyalties. Meanwhile, the former vampire Bliss Llewellyn has allied with the greatest wolf of the underworld, Lawson, to free his people from being imprisoned in Hell. The odds seem to be against them, and an ancient message reveals to them just how much is at stake on their success. And finally, Schuyler Van Alen is the only one who has the key to the Gate of Promise and the power to unleash the Silver Bloods. But she has been taken captive and has been sent straight to Hell. Now Schuyler is faced with a choice – and is forced to find strength to do what the others haven't done before.
What do the readers say?
"There are series I've been much sadder to part with. But I'm happy these characters went out with a fitting end. Schuyler, Jack Force, Bliss, Oliver Hazard-Perry, Kingsley Martin, Mimi . . . they're a group of teens who started out spoiled New Yorkers and ended up fighting the Biggest Bad of all. It was quite a ride, and the highs were definitely worth it." – Liviania, Amazon user. [Review from Amazon]
Mystic by Alyson Noel
Daire Santos' life has changed ever since she arrived at the desert town of Enchantment. Embracing her new role as a Soul Seeker, she has to juggle responsibilities as she moves between the worlds of the living and of the dead, and fulfill her mission to defeat the evil Cade Richter. But Cade's soul is intertwined with Daire's boyfriend, Dace, and this poses to a problem to Daire's mission, as she tries to find a way to defeat Cade without destroying Dace.
What do the readers say?
"I really feel like Noel's development of Daire and Dace really shines in this third installment. Not only do readers get to see Daire grow more independent as a young woman, but we get to see her truly and officially stop fighting her destiny as a seeker. Yes, a lot of her reasoning for abandoning any sort of rebellion was based on love, but not necessarily just her love for Dace–but the immense love that she feels for her grandmother and her family legacy." – Jessica L. Dunlow, Amazon user. [Review from Amazon]
Dance of the Red Death by Bethany Griffin
Araby's world is in a state of collapse, as death, betrayal, disease, and evil surround her. There's no one she could trust, but Araby is determined to fight for herself, for her loved ones, and for her city. And the first step is to stage an act of revenge at the menaching masked ball. It could fall apart and destroy her and everyone she's ever loved. But it could also turn her into a hero.
What do the readers say?
" I love the darkness of this book. It isn't like others where it has dark and light sides. If anything it gets darker as you read. The author does an excellent job of writing this as she describes everything to where you can see it clearly from their hunt to find a cure, to the plague victims and so much more. you actually feel like you are along with them on their journey. Araby to me got so much better in this book. She grows up and has to face facts about her life. She feels like in some ways the plague is her fault and she has to deal with those issues. She stands strong as she has to stop the plague and find a cure. " – PamM, Amazon user. [Review from Amazon]
Nameless by Lili St. Crow
Camille was discovered at a young age by the godfather of the Seven, Enrico Vultusino. The Seven, Families ruling the magical New Haven, are well-known and truly powerful. Cami, raised by Papa Vultusino alongside his own son, Nico, is sixteen and no longer the mute that she was when she was younger. She hides her scars under her uniform and opens up only to her two bets friends Ruby and Ellie, and to Nico, who has become more than a brother to her. Cami is a Vultusino heiress, but she knows that she's not part of the Family, and buries her past deep. But when she meets the mysterious – and equally scarred – Tor, she starts uncovering the truth behind her birth, and to discover why her past is threatening her in the present.
What do the readers say?
"The best part of the story is the world-building. Families who aren't just families, but actually inhuman. Fausts, twists, minotaurs, St. Juno girls, prep boys, the rotten Core of New Haven – these are all cornerstones of a world that is fully realized and incredibly interesting. I kept thinking that the setting deserved more time on stage, but I understand why it wasn't granted that – this is a young adult novel with a VILLAIN, and there had to be time to set up and introduce characters to care about, as well." – Cecelia Larsen, Amazon user. [Review from Amazon]
Spellcaster by Claudia Gray
When Nadia arrives in Captive's Sound, she immediately senses that something is amiss. Dark magic is all over the town, and a complex and more powerful variety than what Nadia's used to. Mateo has lived in Captive's Sound all his life while dealing with the legend that his family is "cursed" with insanity. When he meets Nadia – someone he's been dreaming of every night – the fear that the rumors are becomes a reality for him. But danger lurks around every corner, and Nadia and Mateo must help each other destroy this dark force before it destroys everything else.
What do the readers say?
"A young witch moves to a new town and uncovers a vast network of evil and curses that have ravaged to town for hundreds of years. I almost stopped reading at 20%, but I paid too much to quit! It got a lot more interesting after that. The end was something I surely didn't see coming. The story itself was still a lot of talk and little action, but the twists and reveals kept it interesting. It was a clean read, and appropriate for the 13+ crowd." – QueenBook, Amazon user. [Review from Amazon]
When Stars Die by Amber Forbes
Malva is a city with a deep hatred for witches. They believe that witches embody the Seven Deadly Sins of mankind. Unfortunately for Amelia, her brother Nathaniel is a born witch. The only way she can save her brother is to become a professed nun at Cathedral Reims – and this means enduring a series of gruelling trials, from starvation to physical abuse to bloodsucking leeches. What's more, Amelia can see what's in the shadows – Shadowmen, who seek witches like Nathaniel and recruit them to join their ranks. Amelia knows the Shadowmen are planning, and the results might put everyone at risks. The only hope they have is the priest Oliver Cromwell, who can save Amelia, her brother, and the city of Malva. But he may actually be more dangerous than the threat facing everyone.
What do the readers say?
"When Stars Die is an eerie story, at least as dark as it's title. The plot is quite original and definitely intriguing. I imagine this world with a hazy fog around all the time, perhaps a direct result of the heaviness I felt while reading. While this is not what I normally like to read, I couldn't help but be drawn into the world created by Amber Skye Forbes." – Cymberle, Amazon user. [Review from Amazon]
Dark Triumph by Robin LaFevers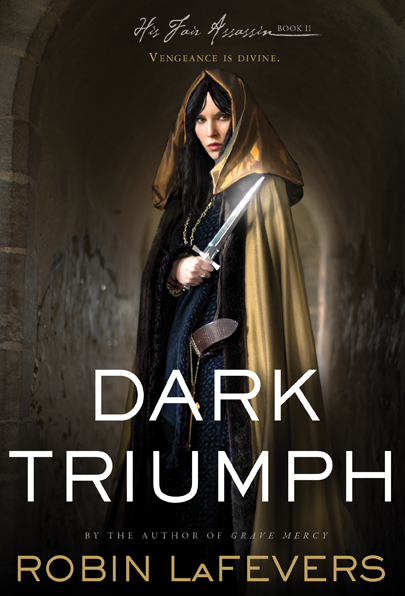 Sybella seeks refuge at a convent that serves Death, and they are willing to help the half-mad, grieving, and despairing young woman. But under one condition: she has to train to be an assassin, as they see that she possesses the skills vital in the arts of death and seduction. But these skills are precisely what drove Sybella mad, but then the god of Death is giving her a reason to live. When she finds an ally imprisoned in the dungeons, Sybella discovers that perhaps there is something to live for other than vengeance.
What do the readers say?
"Sybella is also a more engaging narrator. Whereas Ismae is very devout and subdued, Sybella is angry, jaded, and often wonders if St. Mortain exists at all. Her voice is more natural, there's hardly any noticeable flubs in the prose (no blood singing in triumph or whatever, thank goodness), and it's difficult not to cheer her on when she has to deal with a very twisted family. There's her monstrous, occasionally-flat-but-still-terrifying father, one brother who is in love with her and rather messed up, another brother who is even MORE messed up, and two younger sisters she'd do anything to protect." – Paige, Amazon user. [Review from Amazon]
Chantress by Amy Butler Greenfield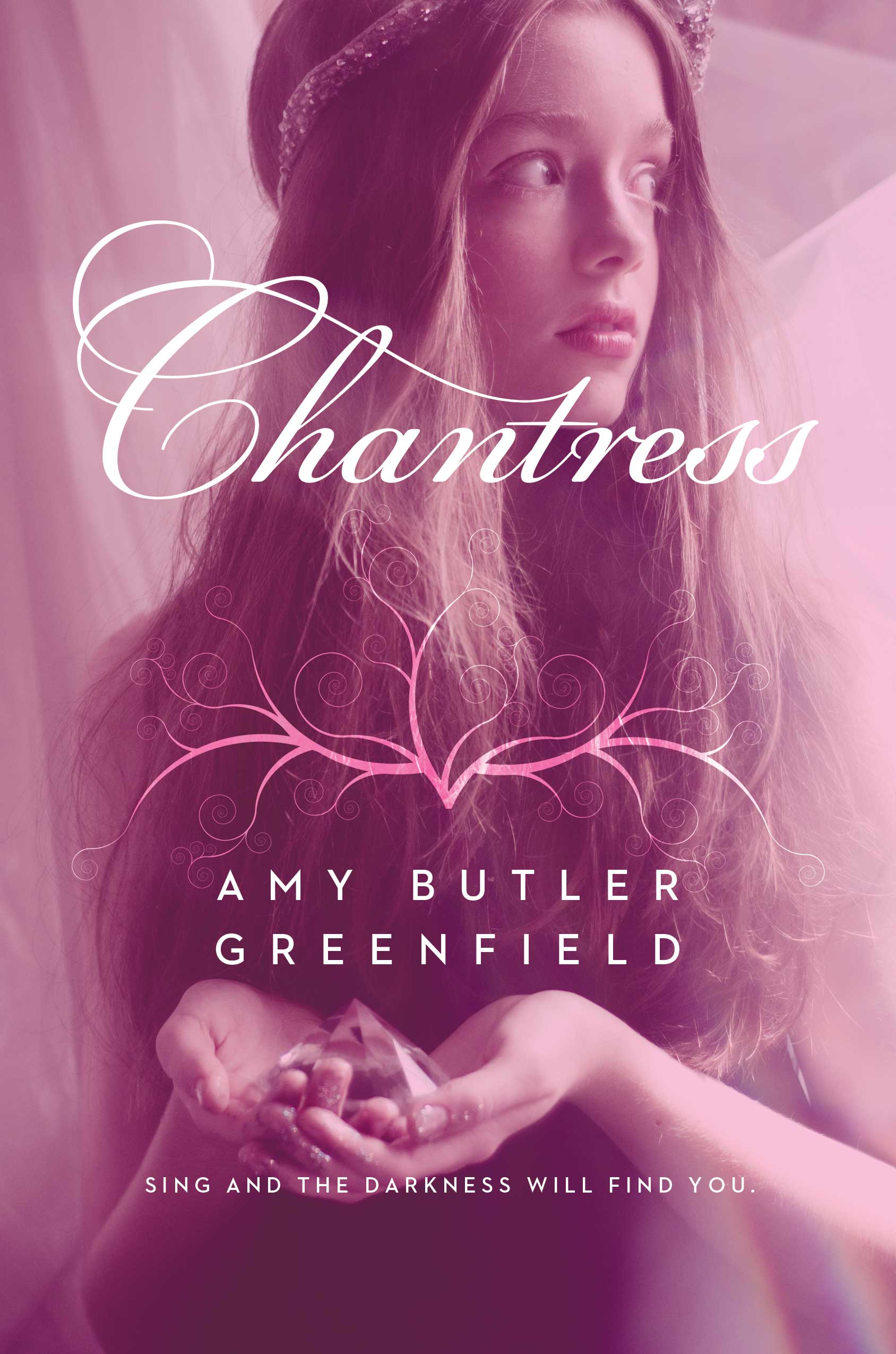 Lucy has the ability to control powerful Chantress magic, but with this power comes those who want to hunt her. That's why her guardian Norrie imposes a lot of rules – the foremost of all, that Lucy should never sing. But a melody haunts Lucy, and eventually she gives in to its power during All Hallows' Eve, and she gets swept into the darkness. She finds sanctuary in the Invisible College, which is plotting to overthrow the Lord Protector. The only one who's powerful enough to topple the Lord Protector, however, is a Chantress. And it just so happens that Lucy is the last one left. Now Lucy has to struggle between her duties as a chantress and her feelings for an apprentice at the Invisible College, Nat, who distrusts her magic. Time is running out for everyone, and the fate of the entire country rests on Lucy.
What do the readers say?
"This novel pulled me in from the first page — a girl digging in a garden on an almost uninhabited island, hearing forbidden singing in the wind… the forbidden song pulls her into a dark and dangerous 17th-century London, full of science, magic and romance. Lucy is a great character, and so is her love interest, Nat! Can't wait for more in this series." – JB, Amazon user. [Review from Amazon]
Embracing the Flames by Candace Knoebel
Aurora Megalos' destiny involves succumbing to her dragon side. She's the Progeny, and she has to leave her ordinary life to learn to adjust to her new home, and to learn what it means to be part dragon. But when Astral, her mentor, Aurora has to set out on her own against her arch enemy, Zordon. What's in store for her is something she never expected, however – something that will test her and push her to her limits, and push her into a battle that will risk lives and loves.
What do the readers say?
"I really loved the struggles Rory had to face all the way through the story. She didn't just go from being an ordinary girl to a half dragon progeny, who then lived happily ever after. She battled her own personal demons; fighting the darkness within while trying to connect with her dragon half without losing herself. Her constant self-doubt and nose for trouble only added fuel to the fire. But she fought her way through it, showing her courage and determination to see the prophecy to the end." – Roxy Kade, Amazon user. [Review from Amazon]
Tainted Blood by Joann I. Martin Sowles
Laney is thrown into the midst of a centuries-long conflict, and she and her friends discover that the mythical creatures they've only heard of in stories aren't at all mythical. Laney discovers more things than ever before, about herself, and about her friends – especially Oliver, who becomes too dangerous to Laney, and who starts causing her pain, heartache, and fear.
What do the readers say?
"I didn't think they could keep getting better but they do!! This book just proves how much Joann's writing has evolved! Wow!! I loved Tainted Blood so much!! I was already a fan after Laney and Darkness but now I'm a full blown addict! This book had me flipping the pages as quick as I could just to see what else was going to happen… I couldn't read fast enough!! I was blown away!" – Angie Crabtree, Amazon user. [Review from Amazon]
Coma by Lilly Mance
Zack is a ghost who can't remember who or what he is, or why he doesn't have a body. And he can't seem to draw himself away from Lara, who has just graduated and is taking a break from further studies. She's always been able to see ghosts, but it's the first time that a ghost notices her when she meets Zack. Zack, who is in a coma and in the far future, and whose life may end at any moment.
What do the readers say?
"Paranormal romances can be kind of predictable, but this is the most original paranormal romance I've read and it works on many levels. It's part science fiction, using time travel and relativity to bring together a man in a coma and a woman living many years later who encounters his future ghost. Only the man, Zack, isn't dead. He exists as a possible future ghost and as a living person in a coma existing back in time. This really is a good read." – Brian, Amazon user. [Review from Amazon]
The Dead and Buried by Kim Harrington
Jade has just moved in with her new family, and this means being the new girl at school. But she doesn't mind, especially since with her fresh start comes a dreamy guy with blue eyes. But things start changing from normal to paranormal for Jade, when Jade's little brother claims that he sees a glimmering girl in his roon, and when Jade's jewelry starts moving around on their own. The kids in school seem to know something that Jade doesn't, and soon she finds out that her house is actually haunted – by a girl who once ruled Jade's school, no less. It's up to Jade to solve the mystery of the girl's death – especially since her own life is at stake. But what Jade discovers is that the town and her new friends have dark secrets of their own – and that perhaps one of them is a murderer.
What do the readers say?
"I don't often read mysteries, but the paranormal aspect of this had me interested. I did figure out who done it before it was revealed, but it took me most of the book. I read this in one sitting and was pleased at the slight romance aspect as well. Kayla (ghost) was also a great character and her diary was eerie. She assigned people as numbers so you kind of had to figure out who was who as well. It was also refreshing to see a main character so protective and loving of a younger sibling. The family aspect was novel and fun. I think I would have enjoyed this more if I were younger, but even so it's for anyone looking for an easy mystery involving high school, ghosts and drama." – Jessie Potts, Amazon user. [Review from Amazon]
Among the Shrouded by Amalie Jahn
Mia, Thomas, and Kate are all equipped with paranormal abilities, and are all tied together by a common destiny – a destiny they aren't yet aware of. Mia Rossetti has been different all her life, and it doesn't help that she knows if people are good or evil by just looking at their auras. Thomas, whom Mia meets, has had an abusive past and the uncanny ability to avoid danger. Kate, meanwhile, is telepathic, and uses her powers to provide for her sisters. None of the three knows that an ancient prophecy that tells of the birth of seven psychics who have the power to change the world, and that this prophecy intertwines all three together.
What do the readers say?
"After reading Ms. Jahn's first novel, I was anticipating her next offering and Among the Shrouded exceeded my expectations. Once again, the author has crafted characters that you are emotionally invested in within the context of a thought provoking storyline. She has walked the delicate line of shedding light on and bringing awareness to an incredibly disturbing subset of our society without preaching to the audience, thus allowing the reader to learn and invest through the characters." – HHKatz, Amazon user. [Review from Amazon]
Obsidian by Jennifer L. Armentrout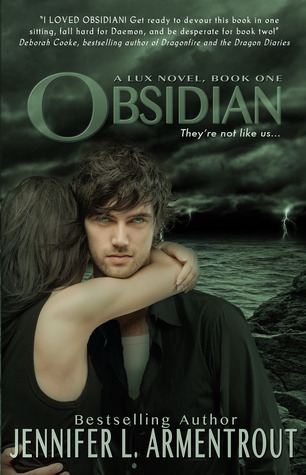 Katy has recently moved to West Virginia for her senior year, and she initially thought it would be a place filled with thick accents, virtually useless internet, and complete boredom. But when she meets Daemon, her handsome but infuriating and arrogant neighbor, things change. She doesn't know how drastic the change is, however, until a stranger attacks her and Daemon – who can literally freeze time – marks her. Now the only way Katy can stay alive is if she's with Daemon all the time, until his mark on her fades. Or until she kills him, first.
What do the readers say?
"Generally, I don't read sci-fi with aliens. I mean, come on! It'd just ruin sci-fi for me. After all, I never was a space person. But of course, with all the five-stars going around, I had to buy it. I'm so happy I did! I know I've said this for a few other novels, but Obsidian truly is a breath of fresh air. I bet no other author could make aliens sound so alluring like Miss Armentrout did! Usually, like many of us know, aliens just seem nerdy in fantasy books. No edge, danger, or much action. Obsidian was the opposite of all that, and I loved every moment of reading it!" – Nikki Wang, Amazon user. [Review from Amazon]
Relentless by Karen Lynch
Ten years ago, Sara Grey's father was brutally murdered, and it marked the start of memories haunting her. Now she's seventeen and full of secrets – and completely immersed in the world of the supernatural. Because Sara has a gift, and this gift becomes the reason why a sadistic vampire starts keeping his eyes on her. But she's saved by Nikolas, a warrior who changes Sara's world and who will do anything to protect her, even if it's not something Sara herself wants. As the vampire continues to hunt her, Sara begins to discover that her friends have secrets, and that there's something to discover behind her ancestry. She has to trust others in order to survive, and reveal her secrets to those around her – especially the one who can break down her walls.
What do the readers say?
"The characters are so real and the author's development of their personalities just sucks you in. I loved the story line, it was quite original and filled with thrilling plot twists. This book wasn't predictable at all. I loved that the ending completed the book and didn't leave you hanging, but left just enough questions unanswered that I'm dying to read the next one!" – Andrea C. Thomas, Amazon user.[Review from Amazon]
Speak of the Devil by Shawna Romkey
A car accident takes Lily Tyler and her friends' lives – but something miraculous happens, as Lily comes back to life mere minutes later. Weighed down by her loss and by survivor's guilt, she moves to her dad's while recovering from the tragedy. There, she meets new people at her new school who are willing to help her – Luc and Mo, whose real identities are kept a secret. Until Lily becomes entangled in their affairs. And now Lily must find a way to stop the war with fallen angels, while dealing with her feelings for Luc and trying to pass the elevent grade.
What do the readers say?
"Tightly written, well paced, with an interesting premise, Romkey pulls you into the story easily. This was a very fast read and an excellent debut novel for Romkey. I highly recommend it and can't wait to read her next book!" – M.E. Wilson, Amazon user. [Review from Amazon]
Angelfall by Susan Ee 
Seventeen-year-old Penryn lives in a world demolished by angels, a world ruled by gangs in the day and fear during night. When her sister is kidnapped by warrior angels, Penryn does everything in her power to get her sister back – including sealing a deal with the enemy angel Raffe. Together they travel through North California, to the angels' stronghold in San Francisco, where Penryn and Raffe put themselves at the risk to have their desires fulfilled by the angels.
What do the readers say?
"This book is a winner, and its author has it going on with this lineup of unique characters and their "beginning-after-the-end" post-apocalyptic backdrop. There an experience here that's definitely worth expanding on; I'm already looking forward to the next book in this series." – Robert Gryphon, Amazon user. [Review from Amazon]
Splintered by A.G. Howard
Alyssa's mother's mental health is getting worse, and now Alyssa is discovering that the things she's always thought of as fictional are actually real. Wonderland is a real place that's darker and more twisted than the one found in the books, and it is where Alyssa must pass a series of tests, from draining an ocean of Alice's tears to subduing a bandersnatch. She must do all of this to save her own family and fix Alice's mistakes. But Alyssa can't do it alone, and she has to decide whom to trust: her best friend and crush Jeb, or the secret, suspicious, and sexy Morpheus, who guides her through wonderland and has his own motives.
What do the readers say?
"This book was really an amazing read. A.G. Howard takes the world already created and she puts her own twist on it, and it is magical and fascinating. The characters are well developed and very creative. It is action packed with has a great romance. This is a standalone book that has a perfect ending, leaving you very satisfied. I loved this book so much. I will defiantly be reading anything else that A.G. Howard writes. I would highly recommend this book to anyone that enjoys fantasy or retellings. I think that you will really enjoy the book." – Dark Faerie Tales, Amazon user. [Review from Amazon]
Becoming Alpha by Aileen Erin
Tessa McCaide always gets in trouble, but with good reason. She can't simply ignore the psychic visions the constantly gets. So when her family decides to leave California and move halfway across the United States, Tessa is thrilled to finally have the opportunity to leave her reputation of being a freak behind. But then she kisses the wrong guy in her new Texas town, and Tessa is in trouble again – trouble that forces her to attend St. Ailbe's Academy, a boarding school for werewolves. Because the wrong guy accidentally turned her into a shapeshifter, and now Tessa has to deal with the consequences. But as she goes on with her life in the weirdest high school ever, Tessa can't help but acknowledge her growing attraction to the handsom and mysterious Dastien Laurent. Things are not always simple, however, as vampires attack St. Ailbe and Tessa, with her powers, can tell that the real enemy is in their midst. Along with her new powers and her boy drama, Tessa is in way more trouble than she's ever been before.
What do the readers say?
"This book is a wonderful shifter romance fiction for teens but also for the slightly older young adults like me. It has a great plot with wicked characters and an author that refuses to sacrifice maturity to create youthful writing ("omg, like totally" offenders I'm looking at you). If this series doesn't blow up to be awesome then I am going to personally shove it under the noses of anyone who looks like they would enjoy it. I can't wait for the next book in the series and Aileen Erin has firmly dug out a place among my favourite authors. Now go buy a copy because only good things can happen from here!" – Literary George, Amazon user. [Review from Amazon]
And that's it! Look out for the next posts on the best books on different genres! Meanwhile, if you have your favorite books, let us know or tweet us @YABookGiveaways!